Gift set - Frozen mandala
Code: DSFM
A wonderful gift set that  makes happy and enlight smiles under the tree. Furthermore it is wrapped in a delicious pink box. Simply magic!  Made like from Santa Claus. If you like a different color, it's not a problem to replace the box :)
You will receive a practical travel bag as a gift!
A travel yoga mat, that will be appreciated by a beginner yogi, but also by an experienced yogi, who want to practice wherever he wants . Easily portable, suitable for the studio as a personal layer over the studio mat.
A yoga stretching strap that will help you to do correctly even the most demanding ranges of positions. It can be used in many ways.
A pleasant, extra absorbent small towel, which will be great during sports, on the road or at home.
A beautiful eco-bottle, thanks to which we save nature together, it will keep your tea warm for up to 12 hours and lime cold for up to 8 hours.
A natural aromatherapy spray that you can use to inebriate your practice, to freshen the air or to clean your mat.
Out Of Stock
Product availability on request.
In detail
YOGGYS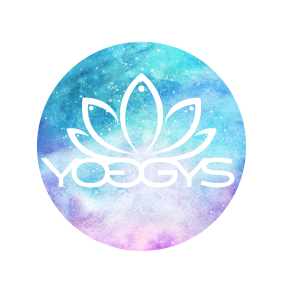 YOGGYS is a Czech brand offering yoga mats and props that are made with love and are inspired by nature, yoga and travelling. Yoga represents the body-mind unity. It is the journey towards becoming a better human being. YOGGYS was created as a part of Yoga Store and the name is the abbreviation of YOGA GEAR by YOGA STORE. Our high-quality products boasting original designs will become your motivation on your yoga journey. Lotus, which emerges from the YOGGYS logo, symbolizes enlightenment, pure love and spiritual perfection. Lotus is the symbol of eternity and rebirth. These qualities can be reached with the help of consistent yoga practice, by achieving the body-mind connection.
Our goal on this journey is to create eco-friendly, sustainable, quality products that will make your yoga practice more comfortable and enjoyable.The functional design yoga mats and props will motivate you to make yoga a part of your daily life. Enjoy original designs, high-quality natural materials and set off on your journey with us.
A yoga brand made with love for all yogi souls.
YOGGYS - All for yoga, all for yogis.