Sakrální čakra bývá často spojována se sexualitou a s intimními prožitky. Přestože tyto aspekty spadají do působnosti druhé čakry, svádhišthána ovládá mnohem širší spektrum dějů v našich životech.
Jedním ze zásadních aspektů druhé čakry je změna. Pokud je druhá čakra nějakým způsobem zablokovaná, může se to projevovat tím, že se vyhýbáš změnám. Jestliže máš pevné základy v první čakře, může být pro tebe snazší otevřít se změnám. Pokud na sobě vidíš, že se chováš pořád podle toho jednoho a stejného vzorce, zkus něco změnit. Může to být pouze to, že změníš cestu do práce, nebo vyzkoušej atypické barvy oblečení (pro sakrální čakru se hodí oranžová). Chodíš-li pořád na stejné lekce jógy, na stejné lektory, vyzkoušej jinovou jógu, kundalini jógu nebo toho nového lektora, který učí ve tvém oblíbeném studiu. Jednoduše zkus překvapit sama sebe něčím novým.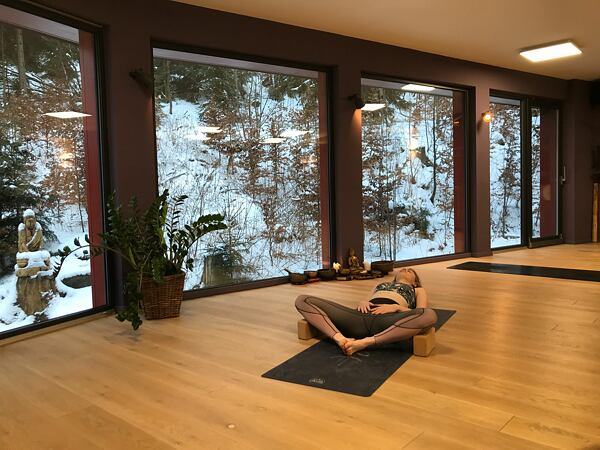 NECH ODEJÍT EMOCE, KTERÉ V SOBĚ DRŽÍŠ
Svádhišthána je taky sídlem emocí a pohybu. Může se ti zdát, že tyto dvě věci spolu na první pohled úplně nesouvisí. Ale když se podíváš na samotné slovo emoce, tak v něm nalezneš předložku "e", označující směr ven, a je tam schované latinské sloveso "movere", které znamená pohybovat se. Pro harmonickou druhou čakru proto nech odejít, všechny emoce, které v sobě držíš. K tomu ti může pomoci jakýkoli druh pohybu. Někdo se chodí vyběhat, někomu pomáhá jóga a pro někoho je nejpřínosnější plavání.
ELEMENT VODA
Právě plavání bych označila za nejvhodnější pohyb pro druhou čakru, a to proto že je jejím elementem voda. A tedy jakýkoli kontakt s vodou harmonizuje oblast podbřišku, můžeš v ní všechno nechat doslova odplout. Opět je jen na tobě, která forma takového kontaktu je ti nejpříjemnější. Ale můžeš to spojit s výše zmíněnou změnou a vyzkoušet něco nového. Ať už si místo oblíbené dlouhé sprchy napustíš vanu, zajdeš do jiného plaveckého bazénu, nebo zkusíš otužování v lesním jezírku.
Tato očista nemusí být pouze emocionální, samotný detoxikační proces, který probíhá v ledvinách a v močovém měchýři, je pod řízením křížového centra. I o tyto dva orgány můžeš pečovat prostřednictvím vody, a to pravidelným pitným režimem.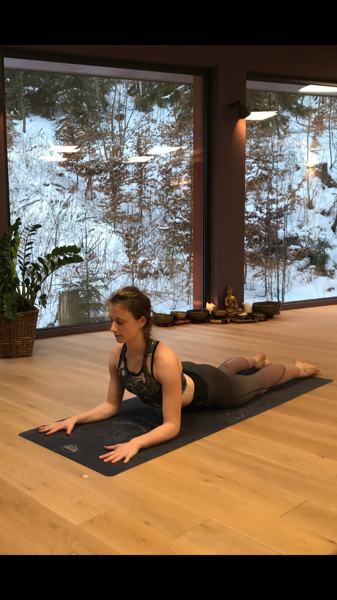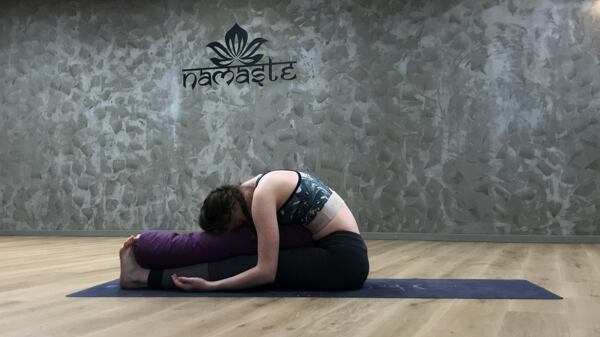 PROČ BYS ALE VŠECHNY TYTO VĚCI MĚLA DĚLAT?
Vyváženost svádhišthány se projevovuje na všech úrovních bytí. Na fyzické úrovni jako síla a pevnost v dolních zádech, uvolněnost v oblasti pánve, dobrý zdravotní stav močového měchýře, nebo jako plně funkční schopnost reprodukce.
Na té jemnohmotnější úrovni to můžeš vnímat jako příjemný pocit naplnění a radosti, můžeš pozorovat hormonální rovnováhu i ve svojí náladě. Péčí o druhou čakru dosáhneš jejího harmonického otevření, které se projeví větší přirozeností vůči jiným lidem, můžeš zažívat silnější přívaly kreativity v každodenním životě. V oblasti sexuality se otevřenost svádhišthány projevuje jako silnější sexuální vzrušení či otevřenost novým zážitkům.
JAK DRUHOU ČAKRU OTEVŘÍT
Pro otevření sakrální čakry zařaď do své jógové praxe ásany typu Supta Baddha Konāsana (motýlek v leže), která pozitivně působí na reprodukční zdraví a příjemně promazává kyčelní klouby, Upavišta konāsana (pozice roznožení v sedě), ta úžasně protahuje vnitřní stranu stehen a třísla a zároveň posiluje bederní páteř, anebo Éka Páda Kapotāsana (pozice holuba), v níž se zaměř na uvolnění všech emocí, které se nashromáždily v hýždích.
Jinová jóga, která ve své teorii zpracovává problematiku meridiánů lidského těla, doporučuje pro meridiány ledvin a močového měchýře pozici sfingy, sedla (Supta Virāsana) či housenky (Paschimottanāsana). V jinové józe se setrvává v pozicích po dobu 3–5 minut.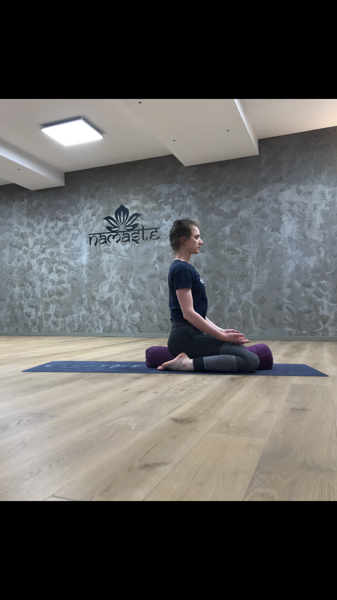 Autor: Sára Jislová (@sara_jislova)
Zdroje:
KAVANAGH, Ambi. Pečujte o své čakry. 2020. ISBN 978-80-7593-325-6.
SHARAMON, Shalila a Bodo J. BAGINSKI. Základní kniha o čakrách. Pragma, 1993. ISBN 80-85213-36-2.
JUDITH, Anodea a Selene VEGA. The Sevenfold Journey: Reclaiming Mind, Body and Spirit Through the Chakras. 1993. ISBN 0-89594-574-6.
CLARK, Bernie. Jin jóga: ucelený průvodce teorií i praxí. Praha: Alferia, 2020. ISBN 978-80-271-2449-7.
JUDITH, Anodea. Jóga podle čaker. Praha: Alferia, 2021. ISBN 978-80-271-0793-3.