Každá žena chce být krásná a cítit se ve svém těle dobře. Mnoho z nás se celý život trápí dietami, které mají nakonec jediný efekt – jojo efekt. Proto je dobré věnovat se něčemu, co nás baví a má to vliv nejen na naši postavu, ale i mysl. Když vnímáme potřeby svého vnitřního já, mění se i naše chutě na jídlo. Pravidelnou jógovou praxí dochází k formování postavy, zeštíhlení problematických partií, úbytku podkožního tuku (vlivem uvolnění energetických drah v těle), mentálnímu uvolnění a zlepšení koncentrace. Pojď se podívat detailněji, jaký vliv má jóga na naše tělo. A třeba pak hodíš diety jednou provždy za hlavu.
1. Kalorický výdej
Čím energičtější druh zvolíš, tím více spaluješ. Trochu se sice zapotíš, ale ta radost z výsledku bude skvělá. Při praktikování dynamické a energičtější jógy se ti bude hodit ručník nebo kvalitní protiskluzová podložka.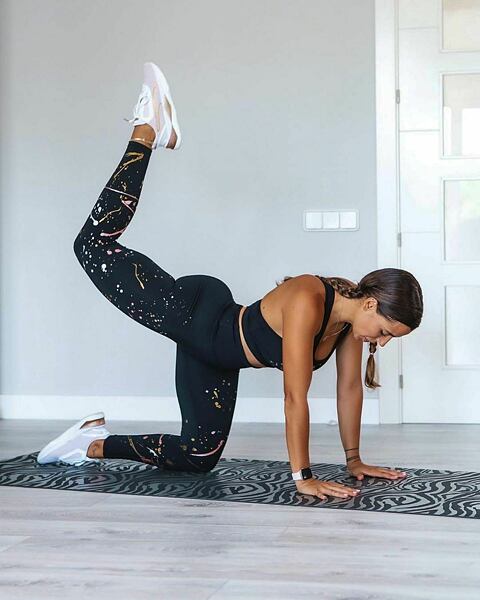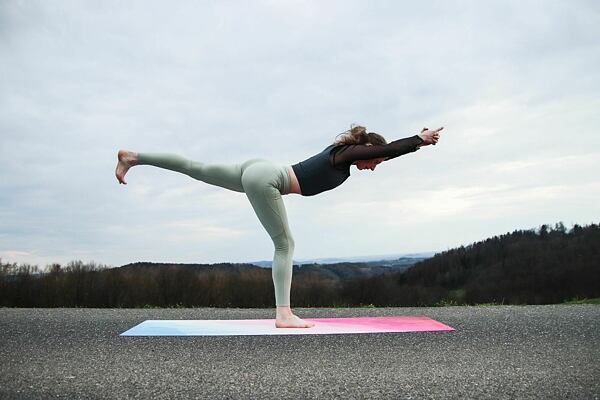 2. Mechanismus spalování a odbourávání tuků
Tajemstvím úspěchu jógy při hubnutí je rozdílný mechanismus spalování oproti běhu, jízdě na kole a jiným aerobním aktivitám. Při nich tělo spaluje hlavně sacharidy a bílkoviny, tuky méně.
Při józe je tomu naopak. Spaluješ hlavně nenáviděné tuky. Navíc nastartuje metabolismus i pro dlouhodobé spalování. Uvolněním energetických drah se zbavíš i podkožního tuku, který jinak ne a ne mizet.
3. Nastartování metabolismu a endokrinního systému
Jóga využívá sled pozic, tzv. ásan, k celkovému posílení a podpoře správného fungování organismu. Řada cviků na břicho přímo vede k rozproudění zažívání a činnosti konkrétních orgánů. A to jak břišních, tak i třeba žláz s vnitřní sekrecí. Tělo tak začne produkovat více hormonů, které také napomáhají hubnutí.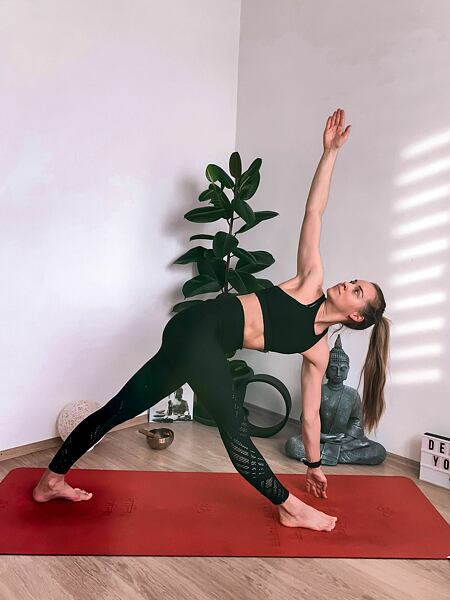 4. Detoxikace
"Zanesení" organismu způsobené stresem a hektickým životem může nadělat v těle pěknou paseku. Podle několika odborných studií jógová praxe přímo snižuje v těle hladinu hormonu stresu kortizolu. Jakmile se tělo zbaví produktů tzv. oxidačního stresu, půjde hubnutí zase o něco líp.
Už 10 týdnů cvičení – tedy necelé 3 měsíce – praktikování hatha jógy 1× týdně vede ke snížení míry stresu i úzkostí.
5. Zlepšení spánku a odbourání bloků
Bez kvalitního spánku nenabereš dost energie ani nezhubneš. Stačí 20 minut jógy na to, aby se mysl i tělo uklidnily na dlouhé hodiny. Někdy hubnutí brání i naše bloky způsobené například stresem. Při cvičení jógy pocítíš, jak se celkově uvolňuješ, aniž bys pro to dělal/a něco dalšího.
Jógová praxe přirozeně zvyšuje hladinu hormonu spánku melatoninu. Spolu se snížením stresu a úzkostí vede k celkově kvalitnějšímu spánku a lepší schopnosti odpočívat i během dne.