Mezi jogíny se říká, bere-li v tvé blízkosti někdo hodně vážně sebe nebo celý svět, polechtej ho. Není účinnější lék na světě než smích. Když se naučíme brát věci s humorem, dokážeme se od srdce zasmát sami sobě jako dítě, pak teprv jsme dospějeme. Proto, pokud na tebe jde předvánoční stres, přistihneš se, že bubláš, jako papiňák, protože nic nejde dle tvých představ, pak si vzpomeň na Santu, zacvič si s nim jógu a zasměj se z celého srdce.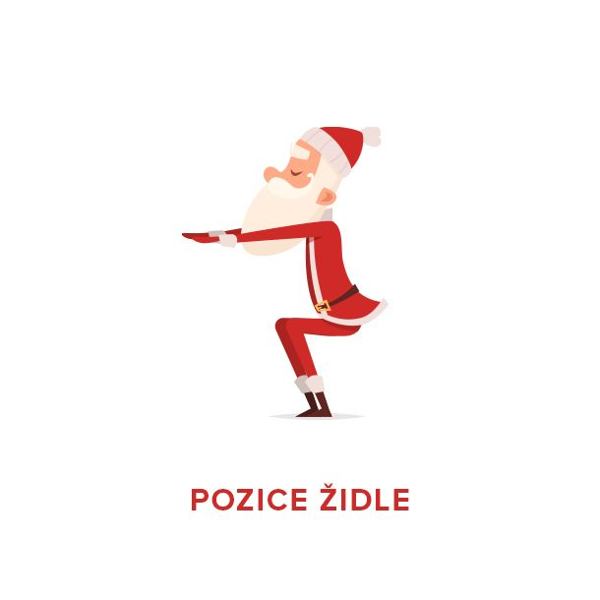 POZICE ŽIDLE
utkatasana
Nejprve se hluboce předkloň, pokrč si kolena tak, aby ses rukama pohodlně dotýkal/a země, chodidla postav na šířku pánve. Poté se pomalu začni zvedat v rukou a trupu, ale kolena, stehna a hýždě ponech stále pokrčené, váha může být trochu více na patách.
POLOVIČNÍ KRÁL RYB
Ardha matsyendrasana
Začni v sedě. Srovnej záda a s nádechem se vytáhni z pasu. Pokrč pravou nohu a polož si pravé chodidlo z vnější strany levého stehna. Pokrč levou nohu a polož si levou patu vedle pravé hýždě. S nádechem se vytáhni za temenem hlavy, prodluž páteř po celé délce. Propni levou paži a vytoč ji ke stropu. S výdechem se vytoč trupem doprava.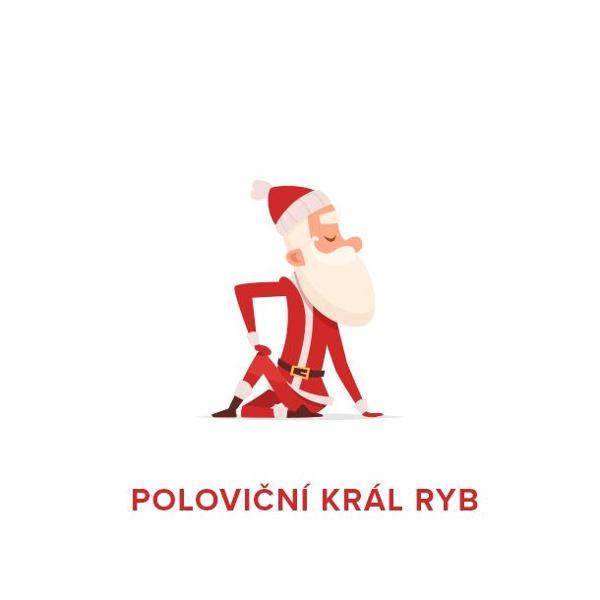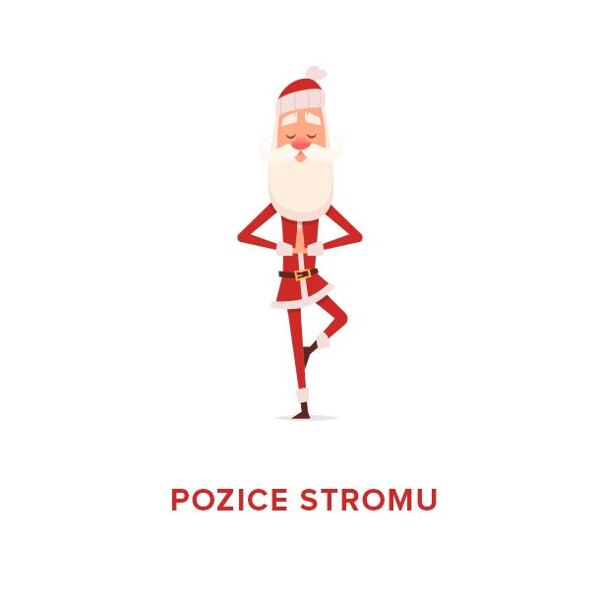 POZICE STROMU
Vrksasana
Začneme ve vzpřímeném postoji s nohama u sebe, následně s výdechem zvedneme a v koleni pokrčíme levou nohu; opřeme ji chodidlem o vnitřní stranu stehna pravé nohy, v co nejvyšším místě, příp. o lýtko. Chodidlo však nepokládáme na oblast kolene, to by mohlo být pro naše kolena potenciálně škodlivé. Koleno levé nohy směřuje do strany. Ruce spojíme dlaněmi. Ve vrkšásaně si hlídáme, zda jsou boky srovnané, nestáčí se, zda jsou ramena uvolněná, dole, také si dáme pozor na dech, aby byl pravidelný, vyvážený, důležité je dech nezadržovat, zklidnit dýchání i mysl. Ti, kteří mají velké problémy s udržením rovnováhy mohou cvičení provádět s oporou zdi.
BALANČNÍ KOČKA
Marjariasana
Liší se od klasické pozice kočky tím, že zvedáš jednotlivé končetiny postupně od podložky. Na začátku tedy zaujmi pozici kočky, roztáhni prsty na rukou a zatlač konečky prstů do podložky, více palec a ukazováček. Hlava je v prodloužení páteře a ramena stahujte dolů od uší. Záda musí být v jedné rovině, lehce vtáhněte pupík k páteři. Zvedej postupně končetiny, zpevni oblast břicha a soustřeď se na pozici páteře, která zůstává v rovině. Vydrž několik dechových cyklů.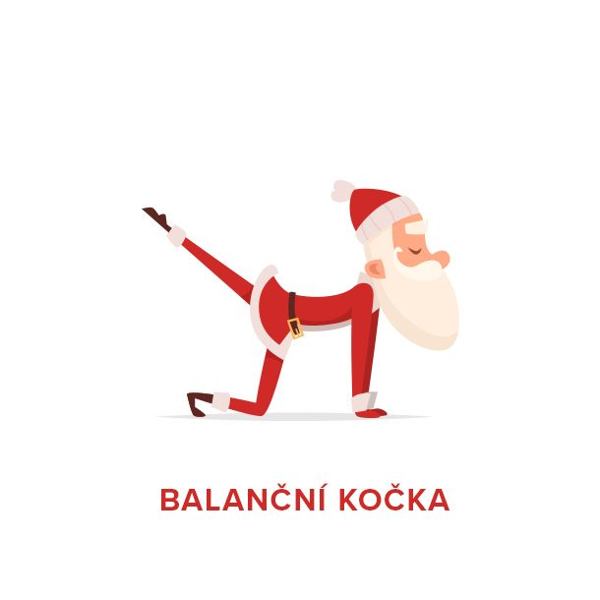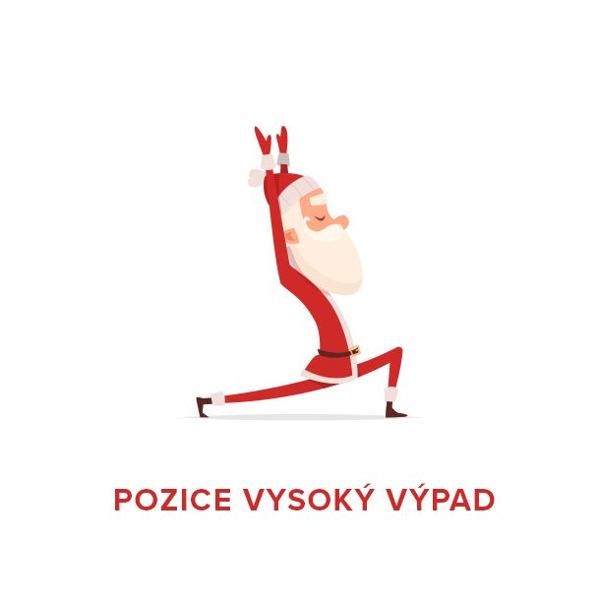 POZICE VYSOKÝ VÝPAD
utthita ashwa sanchalanasana
Boky jsou rovnoběžně s přední hranou podložky a zadní chodidlo, v našem případě levé je vtočeno tak, že palec směřuje dopředu.
Přední dolní končetina, v našem případě pravá je ohnutá v koleni. Stehno s lýtkem svírá minimálně 90 stupňů (pokud by to bylo méně, pak je nebezpečí, že se může poškodit koleno). Koleno je přímo nad kotníkem. Paže vzhůru do vzpažení. Spodní žebra zastrčená. Ramena jsou co nejdále od uší. Zadní dolní končetina je pokud možno propnutá.