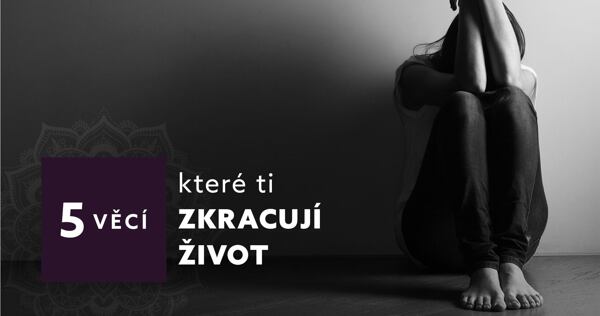 Vidíš svět takhle :) nebo takhle :(
Představ si svůj běžný den, který neodstartuje zrovna nejlíp. Ujede ti tramvaj, sotva přijdeš do práce, nevíš, kam dřív skočit, do toho už si tě šéf bere na kobereček. Uvnitř cítíš jak narůstá horkost a tvé emoce se akumulují. Dřív či později se staneš obětí vlastního emocionálního gejzíru v podobě stresu, strachu či vzteku, který zaplaví celé tvé tělo a zatemní mysl. Nakonec si možná ulevíš a své emoce vyventiluješ anebo si dáš na uklidněnou cigárko či pár panáků.
Za vším hledej emoce
Přitom to jde jinak. Každý má někdy den blbec, je ve stresu nebo prostě potřebuje panáka. Stres, návykové látky, ponocování či přejídání nám život zkracují, tak proč to děláme? Co nás k takovému chování vede? Co v nás vyvolává "sebedestruktivní sklony"? Jsou to naše emoce, které nás zaplavují, my se jimi necháme zcela ovládat a máme problém zachovat si vnitřní klid. Jak změnit automatické reakce, zažité či převzaté vzorce, vyhnout se rozčílení, být šťastný a říct někomu s klidem ne, když něco nechceme?
V čem je problém?
Pozitivní emoce zaplavují náš organismus hormony štěstí, jako jsou dopamin či serotonin. Negativní emoce vyplavují pro změnu stresový hormon kortizol. Větší množství kortizolu v těle může vést ke zdravotním problémům, jako jsou obezita, cévní onemocnění, infarkt, cukrovka a další civilizační nemoci. Kromě stresu hladinu hormonu zvyšují pocity osamělosti, deprese i nedostatek spánku.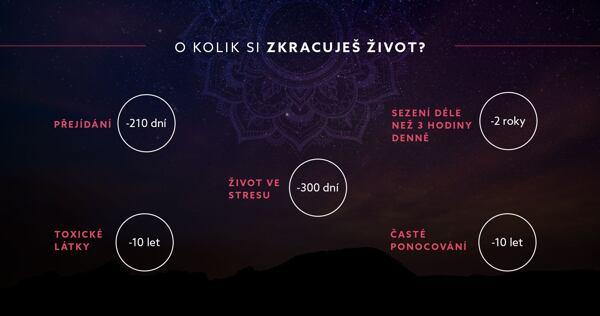 JÓGA: CESTA ZE ZAČAROVANÉHO KRUHU
Stres, únava, rozčílení, hněv, smutek a další negativní emoce pramení ze strachu. Díky přítomnému okamžiku máme šanci od všech emocí poodstoupit a získat čas na rozmyšlenou, nezachovat se automaticky jako vždy. Pozorování negativních i pozitivních emocí ti dává možnost volby.
Jak ale něco takového dokázat? Začni cvičit jógu! Navzdory různým návodům, jak být happy, jóga je cesta, která ti dá jasný návod a dovede tě k cíli. Už po pár cvičeních se svého vnitřního klidu dotkneš a někdy po praxi zažiješ osvobozující pocit bez strachu plný radosti a lásky k celému světu. S pravidelným opakováním praxe bude tento pocit narůstat a ty se změníš na hlubších úrovních. Začneš víc naslouchat sobě, svým biologickým rytmům a přestaneš si nevědomě ubližovat konzumací špatného jídla a pití. Tvé tělo dostane pohyb, který potřebuje. A když přijde den blbec, vybereš si, jak ho prožiješ. Semele tě, nebo ho vezmeš s nadhledem, ukotven ve svém vnitřním klidu?